Ways to Preserve Memories of Your Kids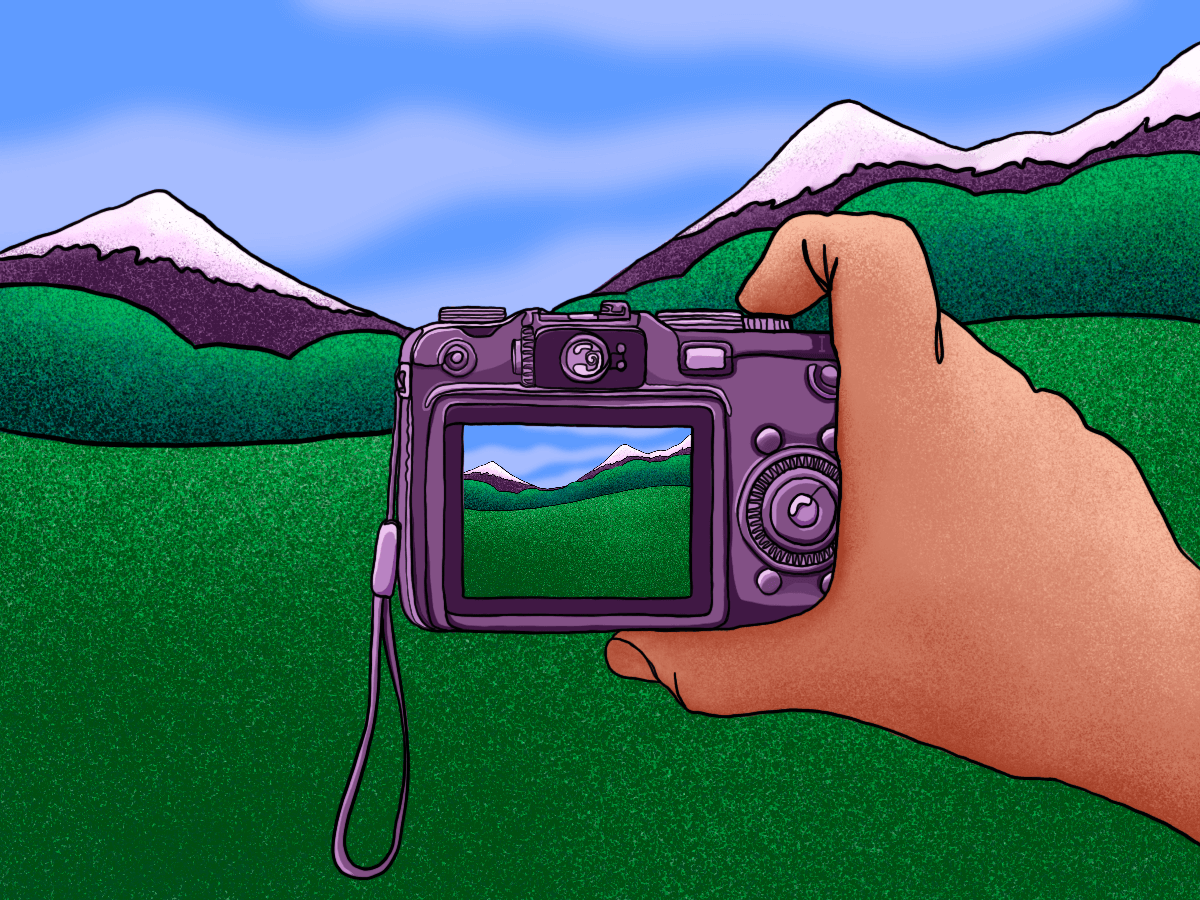 Can you find the letter?
Ways to Preserve Memories of Your Kids: Apps for early childhood education…
You have probably heard the phrase "where has the time gone?" frequently when talking about children and how quickly they grow up. This phrase is recited so often because it is true; time flies, and it is essential to secure as many memories and special moments as possible. 
Luckily, there are tons of different ways you can keep the memories of your kids up-to-date, close by, and organized, making it easy to reminisce whenever the mood strikes, and in this article, we will discuss some of the best options available to parents. 
Keep a photo box

Keep a diary

Create a family scrapbook

Capture videos 

Send Emails

Archive texts

By a "quote" book

Create an online compilation

Start a memory box

Create a family website

Customize Christmas Ornaments

Take Professional Family Photos 
Whether you want to keep your special moments easy to access or you want to share your children's lives with their future kids, preserving memories these days doesn't require a whole lot of time, money, or energy.  Try one of the options below to ensure your children's childhoods will remain in your memory bank forever.
12 Ways to Preserve Memories of Your Kids 
Raising kids can be difficult, and while we make tons of effort to create lasting memories with amazing adventures and tons of experiences, the chaos that often comes with this role or life, in general, can make the memories fade into the background. In order to enjoy these events in the future, organizing them in a fun, creative, and effective way can help you gain quick and easy access to them later in life. If you can get creative, you can come up with a million different ways to preserve the memories that mean the most to you. Here we have a great list of twelve amazing ways to remember your family's greatest adventures. 
Keep a Diary 
Keeping a diary is a great way to record important moments throughout your life. You can write down all of the good and bad things. The good things will make you smile and remind you of the times you shared with loved ones, written in your own words. It can help you remember how you felt at that specific time. The bad memories can help you recall the obstacles you overcame and how your bonds grew stronger.  You can purchase a journal from just about any store or online. You can also show your crafty side and create your own journals, decorate each one differently after filling the pages and moving to a new book.  Another fun idea is to have your kids start a diary of their own. Not only is journaling a fantastic way to help kids express themselves and reflect, but it is another simple way to preserve memories and events for many years.
DIY Diary Ideas:
Sometimes, it means a little more when the diary you write in is one you created yourself. If you are interested in making your own diary or journal, here are a few interesting options to choose from.
Washi tape journal-

There are endless varieties of washi tape on the market today; choose a few that capture your style and use them to decorate your journal in a creative manner.

Fabric Journal-

Find a fabric you love with a pattern you adore and glue it to the front and back cover of a basic cardboard notebook.

Multi-material Diary-

Who said your pages had to be uninformed? You can put together a very unique diary by mixing and matching the materials you will end up writing on and holding them together with hole punched sides and some string.

Wooden journal-

Two thin pieces of wood is a durable and rustic way to keep the fragile pieces of paper inside safe and in place. 

Sticker journal-

Rather than spending a lot of money on a decorated diary, grab a few sets of stickers and go to town. You can buy a whole slew of stickers for a lot less than you would pay for a fancy journal.

Photo journal-

While you write in your journal, leave pages free for pictures that correlate with some of the dates, and use a nice pic of yourself to put on the cover. 

Sharpie journal-

There is a lot you can do with sharpies these days, and they come in a wide variety of colors. Use a set of sharpie markers to doodle on your diary to really make it your own.
Keep a photo box 
Pictures are worth a thousand words, so keeping a thousand pictures will save you a lot of writing. 
So many people these days rely on their phones to capture moments in time with the people they care the most about. However, many of these people leave their pictures floating in the cloud for eternity. Make it a routine to print important pictures from your phone once a month. Whether you have ten pictures to print or 100, get them out of the phone's memory, so you have your own memories stored in a special box.
Here are a few fun photo box ideas to try: 
Decorate an old shoebox with stickers, construction paper, or some of your favorite photos

Repurpose storage bins and totes, assigning each a specific year, holiday, or child

Make a small wooden chest and personalize it with dates or family member's names

Buy 6 six procure frames, glue five of them together to make a cube, and use the sixth as a top 
Create a Family Scrapbook 
Scrapbook is extremely entertaining and can even be therapeutic. Unlike a regular photo album, you can decorate, design, and theme your scrapbook any way you like. Make a new scrapbook for each year, each child, or every important event or vacation. You can also consider involving the kids, letting them make the book even more special.
DIY scrapbook ideas:
Here are a few fun scrapbook ideas you can make on your own or with your kids. 
Hand Made Paper Scrapbooks

Pocket-sized scrapbooks

Road trip scrapbooks

Every school year from K-12th scrapbook

Specific sports scrapbook
Capture Videos  
Camcorders may be outdated, but phones are just as useful and easily accessible these days. Film school plays birthday surprises or sneaks a few seconds of the kids giggling while playing in the backyard, cuddling with the family pet, or singing in the rain. Sometimes candid moments make the most impactful memories.
Fun ways to store your videos:
VHS tapes are way out, and CDs are fairly extinct as well. Here are a few fun ways to store your family videos where they can be easily accessed at all times.
Create a private YouTube Channel

Store them on colorfully labeled USB drives

Upload them to your social media page, only allowing access to family and friends
Send Emails 
If your child doesn't already have an email address, create one for them; this way, you can send messages back and forth that can be safely stored and saved for many years, giving you a way to look back on the sweet conversations the two of you had, and share them with your kids as they grow up.  These emails can be saved in the mailbox provided by the email company, or you can print them out every so often and place them in binders to keep on your bookshelf.
Some great topics to discuss when sending emails to your children include,
How school was that day

Who won the sports game?

What they want for Christmas, birthdays, etc

What the fight with their best friend was about

What they are thinking about going to college for

Who they have a crush on at the time
Archive Texts
Most kids these days are walking around with a cell phone glued to their hands; if your child has a cell, take advantage of this popular electronic device to archive funny or kind texts between the two of you.  You can even consider printing them up and storing these conversations in a journal, notebook, or making a collage.  Although some of the conversations you share with your children, especially as teens, may not seem like something you will want to look back on but could make for a great conversation piece when they get older. 
By a "Quote" Book
There are a lot of pre-made books available to parents through bookstores, online shops like Amazon, or specialty stores that provide pages with filled-in content and empty spaces. You are inspired to personalize these books from your own experiences. Kids say the greatest things, so having the ability to record them when they mispronounce words, say unexpected things at inappropriate times, or express themselves in the cutest and most innocent ways possible, can be some of the best memories you will ever remember.
Some examples of these books include:
"Funny Things My Kids say."

"Kids Quotes"

"Cutest things my kids say."
Create an Online Compilation 
If you spend a little time searching online, you will find a bunch of great ways to create an online photo album that you can print for yourself or design for your children and send to them when they get older. Sticking with modern technology options and sharing images, you may also want to think about purchasing a digital photo frame, where family members can add, edit, and design photos from anywhere in the world. Once uploaded, photos can be sent to these frames, whether it is in your home or the home of other family members, giving you the chance to share memories with others. 
Start a Memory Box (Shadow Box) 
Memory boxes are great ways to store different items, not only pictures. You can place your child's favorite toys, sports metals, gifts, memorabilia, letters, etc. Keeping these items preserved can help take you down memory lane far into the future.
DIY shadow box ideas include: 
Wine bottle cork shadow box-

Take a bunch of wine bottle corks and glue them together a few inches thick and about a foot for each side, then glue a piece of plexiglass to each broadside to create a unique way to store your memories. 

Repurposed window frame shadow box-

Grab an old window frame and add wood boards to the backside and around each panel, then glue a large wood section to the back to enclose all of your items. 

Multi-box shadow box-

Pick up a dozen small storage boxes in all shapes and sizes, then glue them together to make a unique memory box for all your kid's tiny trinkets.

Shaped shadow box-

Make a shadow box in the shape of a heart, diamond, or hexagon, providing a creative and fun memory box to display on your shelves. 
Create a Family Website 
Just about anyone can create their own website with all of the different companies available today, making the process a breeze. This is a great way to organize your children's childhoods. On these sites, you have access to a massive variety of ways to save photos, write comments, and share experiences with the whole family. You can also give access to the kids, allowing them to add their own pages, experiences, and feelings, so you can all reminisce on these topics together in the future.
Sites that make creating your own website easy include:
Wix.com

Godaddy.com

Web.com

Squarespace.com

Squareonline.com

Site123.com 
Customize Christmas Ornaments 
Each year customize a Christmas ornament with your children's pictures on them. This way, you can compare how much they have grown when decorating the Christmas tree. You can quickly reminisce as you enjoy the holidays and safely store them away with the rest of the decorations until the following year.  This idea doesn't have to be reserved only for the Christmas season. You can do this on just about any holiday, birthday, or occasion, making it easy to get great headshots and providing a simple storage solution.
Get Professional Family Photos Taken 
There are a ton of photographers that offer fun family photo sessions at a reasonable price. You can get these taken once a year or for each season. This is a great way to get pictures of the whole family together and have fun while doing it.
Some family photo picture ideas to consider include:
Snowball war

Paint Splat war

Pictures near a train track

Pictures in a sunflower field or pumpkin patch

Matching Outfits

Having a picnic

Jumping in the air while on the beach

Parents kissing each cheek of their child
Summing Things Up
Never risk forgetting the good times or miss-remembering special events. By utilizing the options above, you can preserve memories of your kids, the good times you shared, and the adventures you experienced together for the rest of your life and theirs. 
This article provides you with a new activity outside of our products in the reading app for 3rd graders, 2nd graders, 1st graders, and preschoolers…
Meta Description
Preserving the memories of your kids isn't as hard as you may think. Here are ten great ways to keep track of your kids' lives.
References
https://mommysmemorandum.com/preserve-memories-forever/#:~:text=1%20Take%20Photos%20and%20Store%20Them.%20Preserving%20family,are%20the%20memories%20you%20share%20with%20them.%20 
Added reference: 21 Awesome Ideas For DIY Journals And Diaries | DIY Project (diyprojects.com)