At Children Story Time, our mission is to provide our children with an entertaining and educational storyboard that teaches them valuable life lessons while infusing a sense of curiosity. We created our application with two distinct functions in mind:
Immersive storytelling through characters to create a compelling sense of "being there" 
Learning with cutting-edge artificial technology (gaming and story engine system)
Immersive storytelling through characters
We believe that children learn fast from storytelling. Reading and games encourage children to use their imagination and get creative, and we help kids learn to love reading through engaging stories and fun games. Both our stories and 3D video games have tons of benefits for your young learner!
We aspire to produce a story that will have the greatest impact on the learning and imaginative abilities of our kids. After much research, we produced a masterpiece that can be easily accepted across various cultures as a powerful tool for teaching children developmental and reading skills.
Our stories offer a great way for young learners to gain new experiences. They enrich the child's speech, reading, critical thinking, emotions, and imagination. During the gaming process, children will experience fear at dramatic moments or a sense of relief and satisfaction with the fictional characters when justice is won.
Snow White and the seven dwarfs are widely popular across different cultures, and we aim to produce such promising and diversified content that resonates with our children., so we have introduced the main character Ava, an adventurous and curious kid who travels through time and saves everyone in the Grimm world of fairy tales, and her companion JBear.
As a child plays games, unlocks puzzles, and collects rewards, they will get closer and closer to the real villain- a powerful character so powerful that even Ava, with her Story Pendant, might be unable to stop him. If she falls, every fairytale happy ending will turn sad, and Grimm World will be shrouded in darkness. 
So get ready for an adventure!
We know how it is important to give children superb educational material so they can achieve outstanding results in school. The Common Core State Standards or any other standards your state implements will never be your headache anymore!
Our application includes activities that promote love for reading, creativity, critical thinking, real-world applications, and problem-solving, providing a more exciting experience, deep understanding, and more profound learning opportunities. Children Story Time will help your children with rigorous academic standards, so they will be armed with the knowledge and skills to conquer the curriculum successfully!
Children Story Time is equipped with fun and engaging lessons, curriculums, puzzles, and games for learning and entertainment, which challenge your child's skills. 
We help our early learners gain increasing knowledge and competency in reading, writing, maths, science, and social studies and help prepare your child for better academic performance in school. While creating their own stories and traveling with Ava, they will learn ESMART (ie. Engineering, Science, Mathematics, Art, Reading, & Technology) and more!
With our thoroughly handpicked lessons, unique brain teasers, and puzzles, you'll find interesting tasks across the Common Core State Standards curriculum that exposes your child to various science and social studies topics while also improving their reading and writing skills.
Get your children ready for their Grimm educational journey with Ava and JBear, and prepare them for Common Core State Standards!
Learning with cutting-edge artificial technology (gaming and story engine system)
In the era of inevitable digitalization, it is hard to amaze a preschooler with an ordinary alphabet and nice pictures. Moreover, some children just might not connect with physical books for one reason or another, which creates resistance to reading over time. Being flexible and adaptable to cutting-edge artificial intelligence can make an enormous difference in your child's future life.
The education trend is definitely moving towards a highly technological classroom. That's why we at Children Story Time developed our own advanced educational gaming and story engine system to help children improve their skills in a way that appeals to them.
The Children Story Time gaming system allows children to stretch the limits of their imagination through games, which help them find the motivation to understand new concepts while mastering the game's rules. 
Our gaming system is developed to be dominated by emotions, which makes learning through games unbelievably pleasant for children. Fun and engaging games, dynamic music, bright colors, and all sorts of visual effects attract children's attention.
Our program has ways of tracking points and offers step-by-step difficulty, so it becomes more challenging as the various levels are passed. This way, our artificial technology creates an immersive experience for children.
One of the best ways to create a fantastic story with Children Story Time is through cutscenes, which play an essential role in creating the plot. During the game, there are cutscenes when the game stops and children watch something happening. Usually, these cutscenes tell a part of the story. 
During the cutscene, a child can just set up the design of that one part and then change the surrounding area according to their taste. This way, a child controls the plot and characters' actions.
 Imagine a child choosing unique and preferred tale elements and watching their tale come to life in real-time! The basis for Children Story Time system build utilizes GPT-3 language model which generates text, images, video, latest prolific trends, which produce the content, generate stories, answer questions, and perform other various natural language tasks.
Our application provides personalized learning experiences for children by leveraging the latest Open A.I. and Gpt3 language model breakthroughs to tailor the story for each child. We use language models as statistical tools to predict the word(s) in a sequence. By customizing Gpt3 language model with Children Story Time data, our story content and question generation provides grammatically correct responses to highly accurate outputs, which make sense and have full meaning.
What would you say if your child, dreaming of new adventures with Grimm's Fairy Tales, would create a story and a cartoon in front of their eyes, even with them as the main character?
This is possible with Open A.I, Gpt3 language model and Children Story Time!
Our story engine system technology allows parents, teachers, and children to take eBooks with 3D animations and character scenes to interchange with other assets to make the stories more interactive and personalized for children.
To discover a library of activities and resources for every stage of your child's learning journey, curated by our team of experts, just click on the sections in the menu to explore by subject or use the offered options to uncover content by age group.
Our eBooks transform reading time into a personalized experience. They are well-designed and can be found in traditional print books aside from words and pictures. Our eBooks also include interactive elements like recorded narration, sound effects, animations, games, music, inbuilt dictionaries, and so on.
3D games, illustrations, and animations help children understand and recall story details, while the music helps them understand characters and plot developments. Narration and dictionaries help children learn words and expand their vocabulary.
To keep your child focused on the lessons they are learning, built-in quizzes and mini-games within the game are great tools. These assessments help your child keep track of their learning and feel a sense of accomplishment as they check things off.
What are the advantages of the Children Story Time gaming system and story engine's main features?
Interactive stories and quizzes for different levels
If you are worried that stories may be challenging for your child to understand, Children Story Time offers the solution. Our stories and quizzes are created by experts who know exactly what your child needs at each stage. Vocabulary, sentence structure, and content are designed to meet your little readers' needs and challenge them to crave more. The material is challenging but not overly tricky; most importantly, it delivers results.
Audiobook option
All our stories can be narrated like audiobooks, allowing children to play the game independently. Professional voice actors narrate all Children Story Time stories making all stories come alive and providing a read-along option, allowing them to stay focused during independent reading time.
Word exchange program
We give the ownership of the stories to our young readers, so they can craft the story by switching out words as they read them, which helps them expand their vocabulary in no time.
Phonics mini-games
We incorporate phonics lessons using the mini-games available right on the application, allowing young readers to develop their phonics skills as they progress through the stories.
Ebook
Each time your child completes a story, you will receive a notification email and a copy of one of our complimentary eBooks.
Parent and teacher dashboard
Our handy parent and teacher dashboard features data about the reader's progress so you can stay up to date on your child's progress at-a-glance. Part of this dashboard functionality includes embedded assessments from Common Core State Standards and Texas Education Assessment Standards.
You can access quiz scores, phonics skills, and reading levels right here and celebrate with your child as they meet and exceed their goals. This will help them feel motivated to stay on task and even encourage them because they will begin to gain confidence.
Get ready to watch and celebrate your child's progress!
Step-by-step process of creating the overall Children Story Time project
Our interesting and fun stories' writing process takes around four to six months of hard and creative work, allowing our writers to jot down thirteen stories each season. Our editors work with the story curriculums and set up different educational tools and assessments for the different grade levels of the stories.
After going through all the processes from research to writing down stories, we then divide our intent into:
Final editor – Our editors are responsible for seeing both content for eBooks and the technology platform. They ensure every content is revised and rehearsed before making any decision. The final editor also assists in constructing the word exchange system by outlining the diverse content in the market.
Storyboarding – After the stories are completed, the storyboard designers move forward. A storyboard is a design that directs the process of 2D and 3D animations. Every story will have 16 pages completely developed and illustrated. The storyboarding team is also responsible for creating all the storyboards for our animated story cut scenes.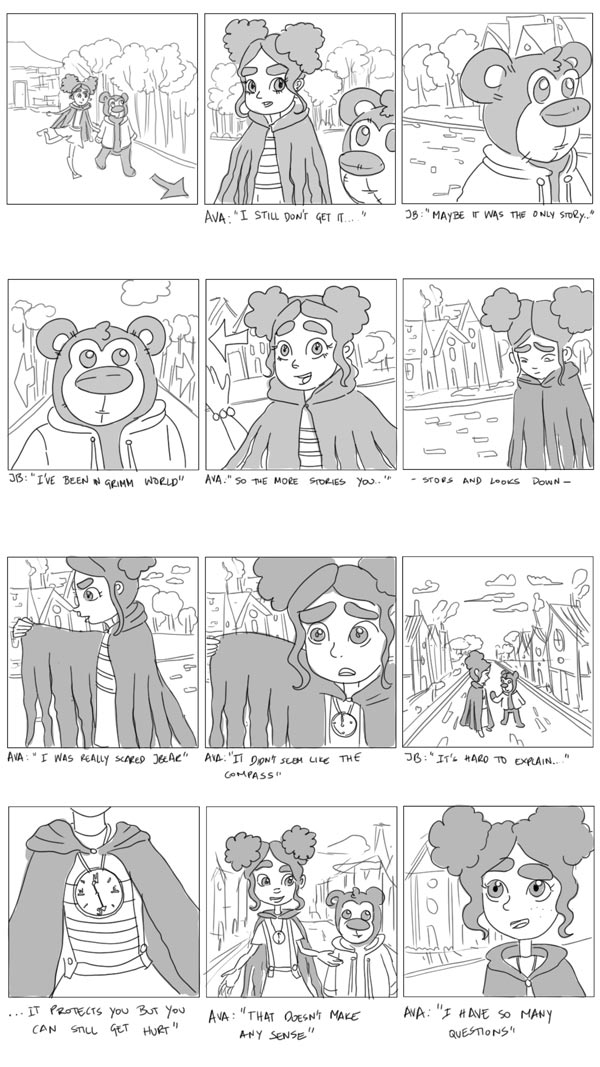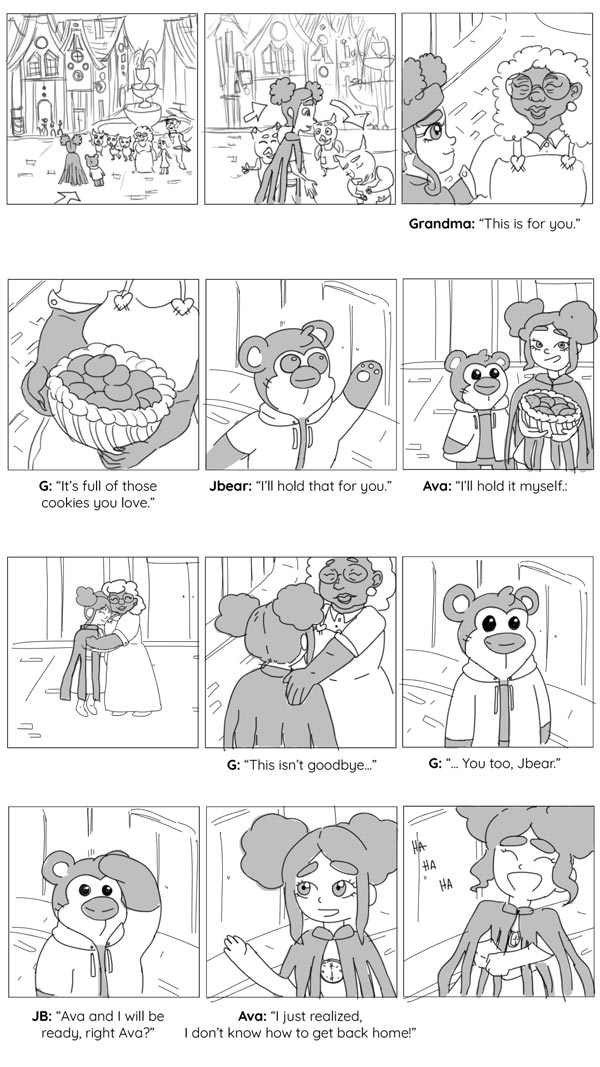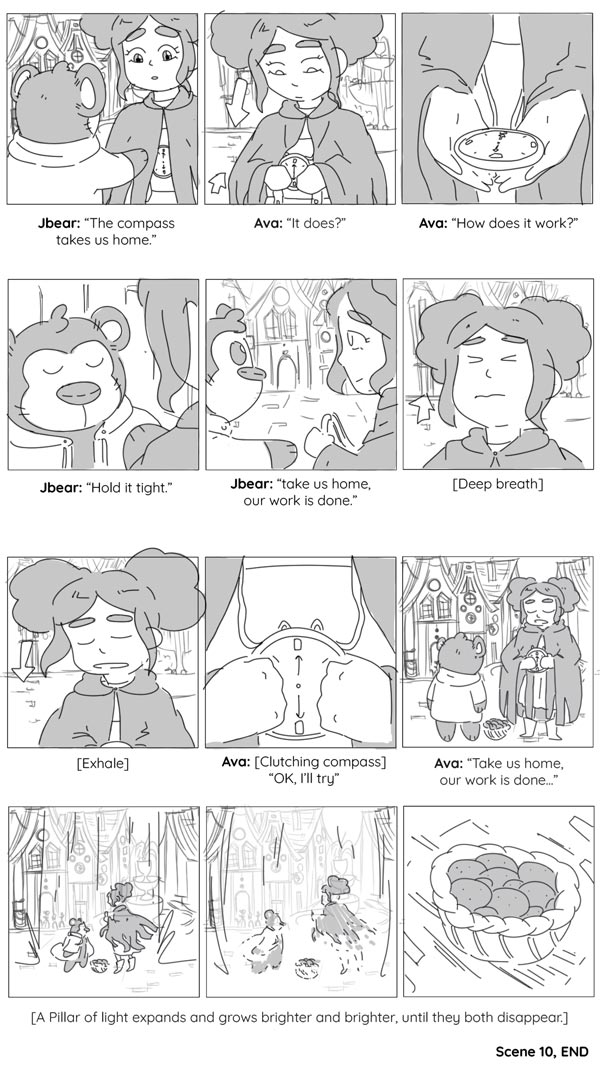 2D illustrators – Our 2D illustrators create a new and known storyline character, the vivid creation of various worlds for Grimm World and other worlds in fairy tale adventures. The illustrations will position the stories for eBook distribution and our visual asset development content. Once the 2D illustration development completes, the content will be ready to transition to technology. Visuals: character sheets, final images, etc.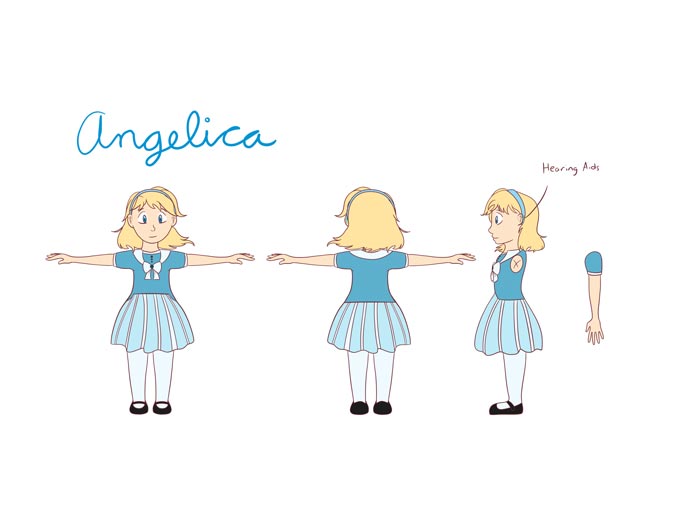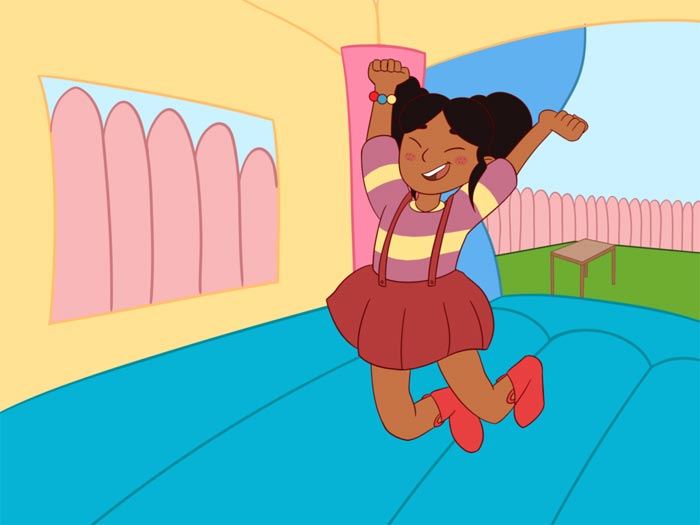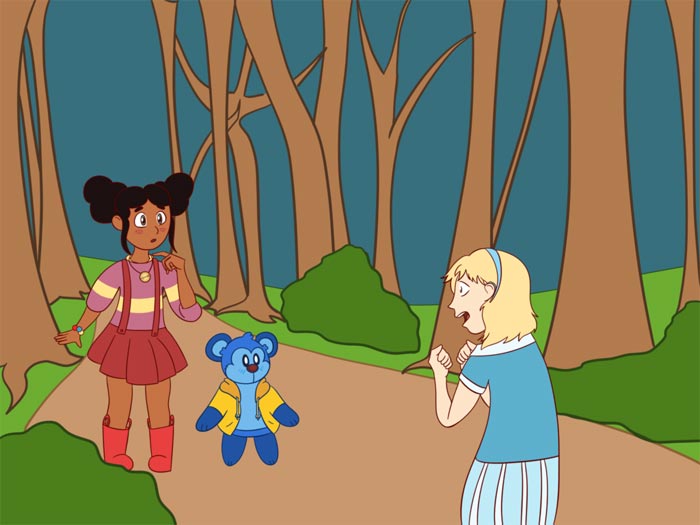 Ava DeShazer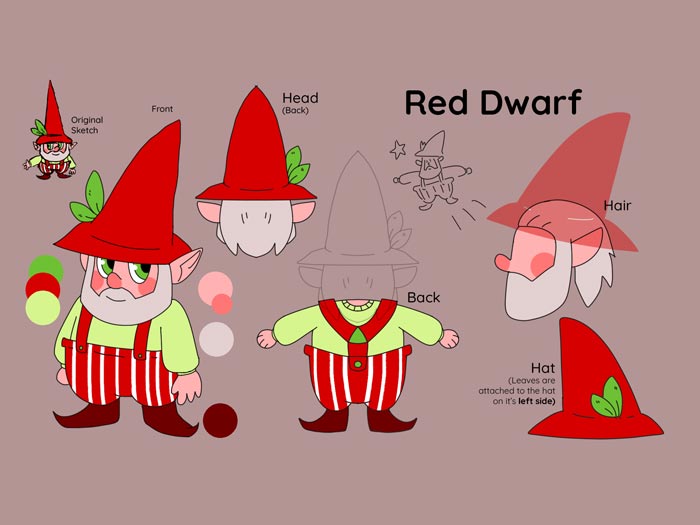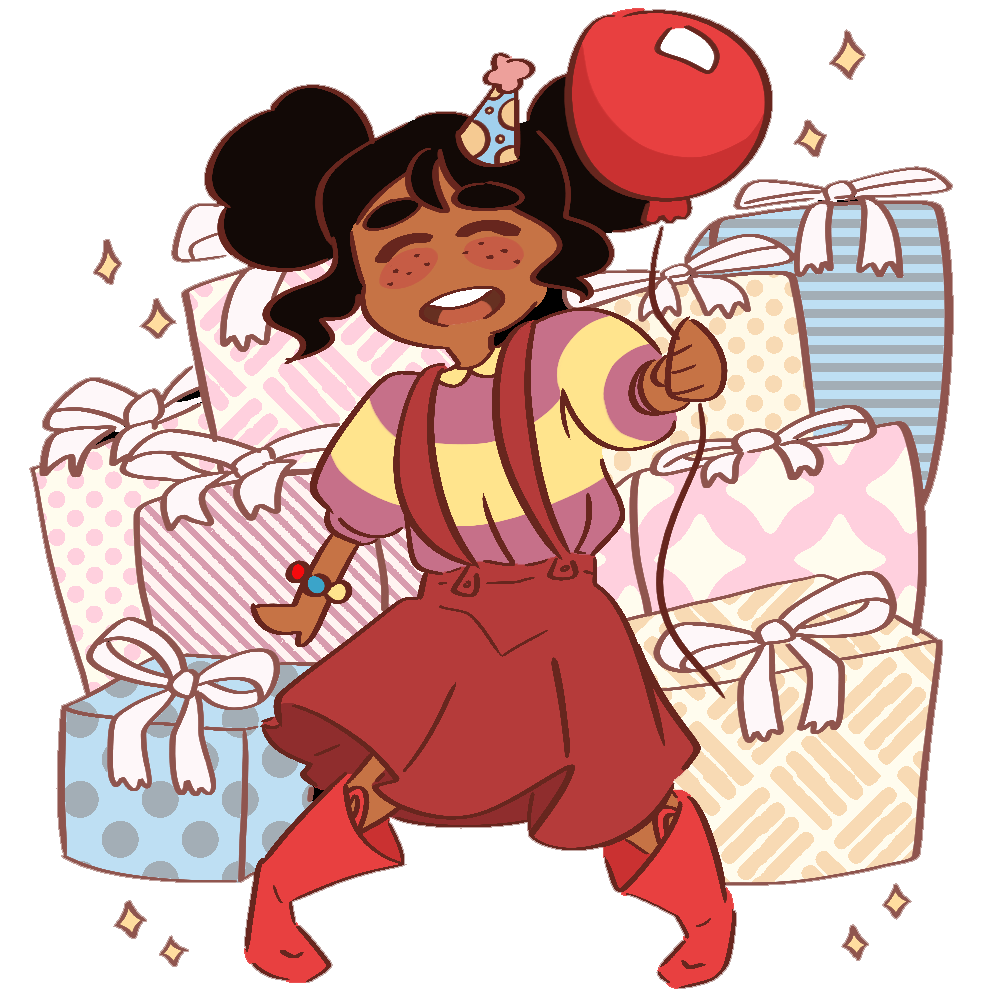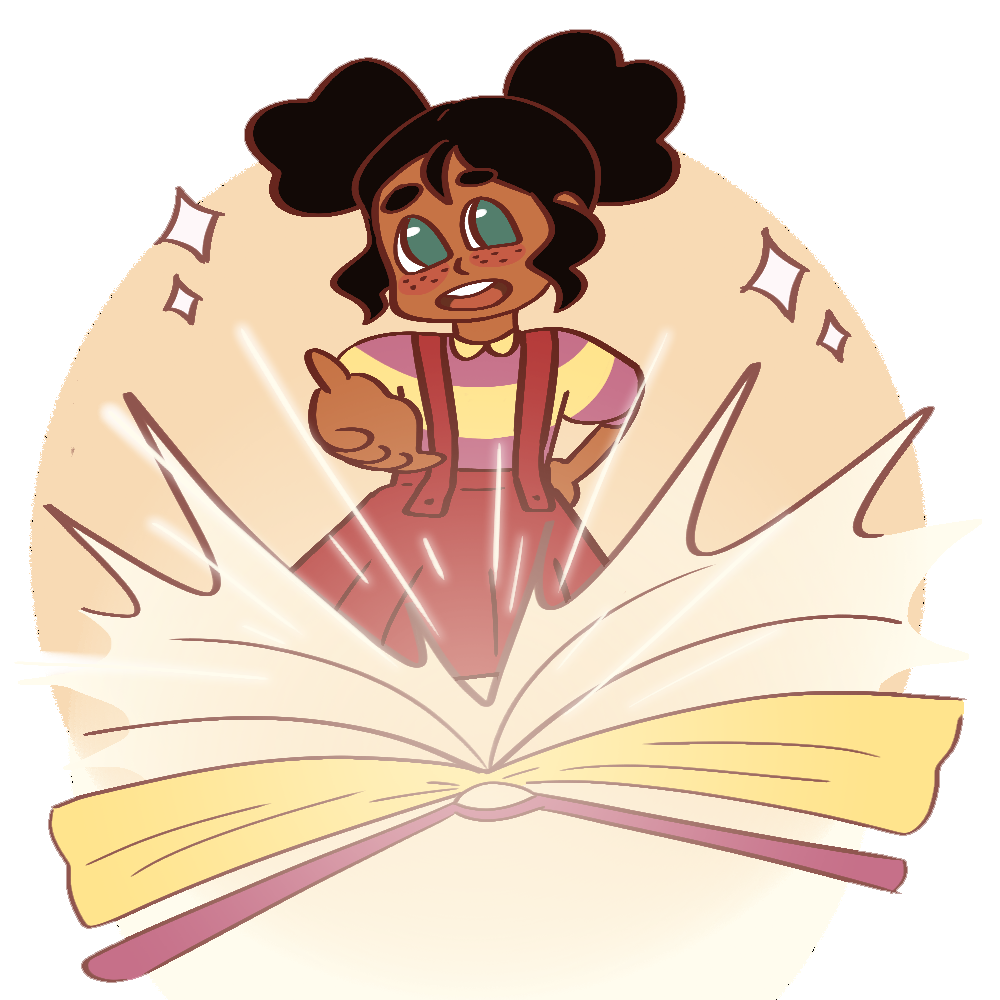 Lalita Prachanty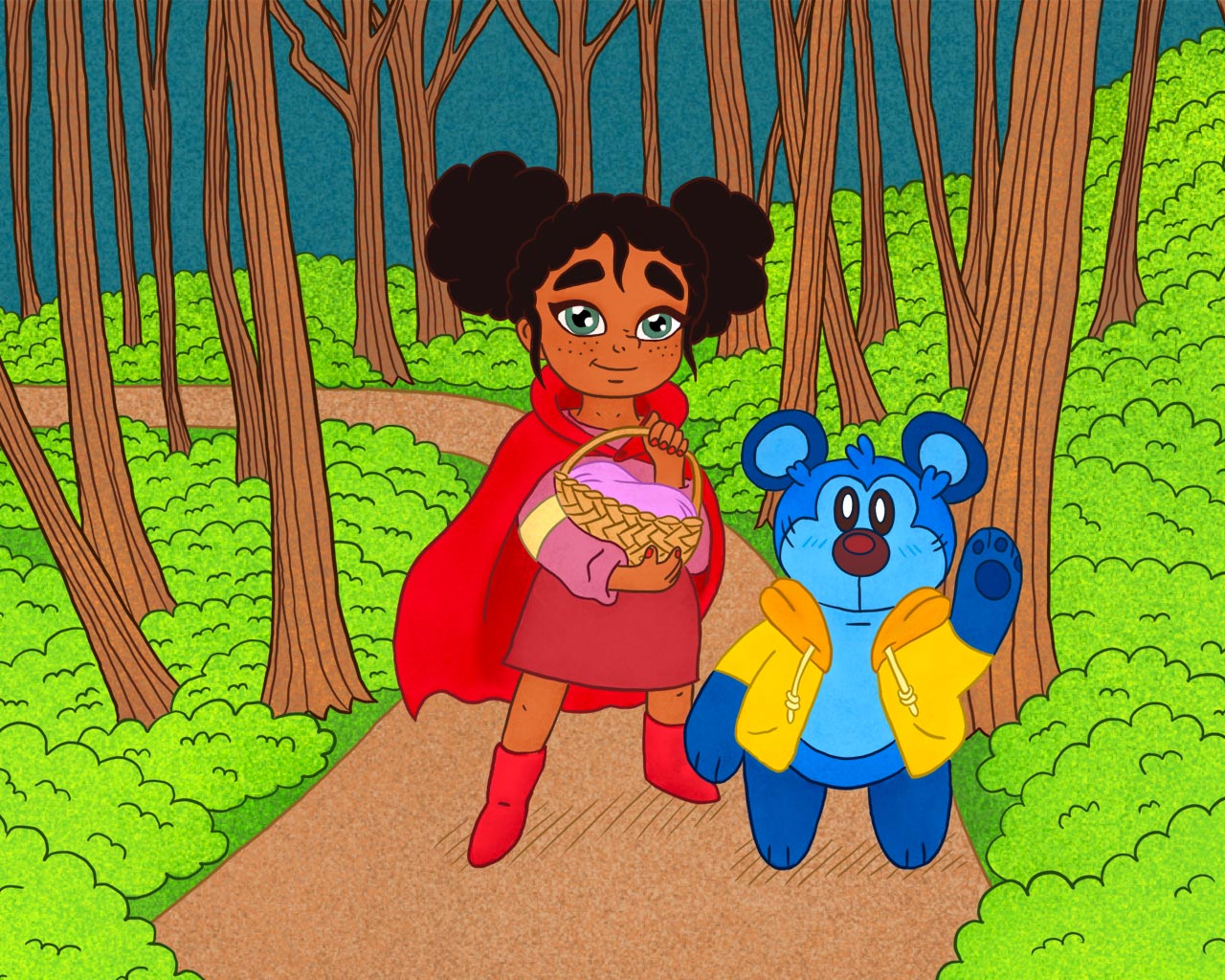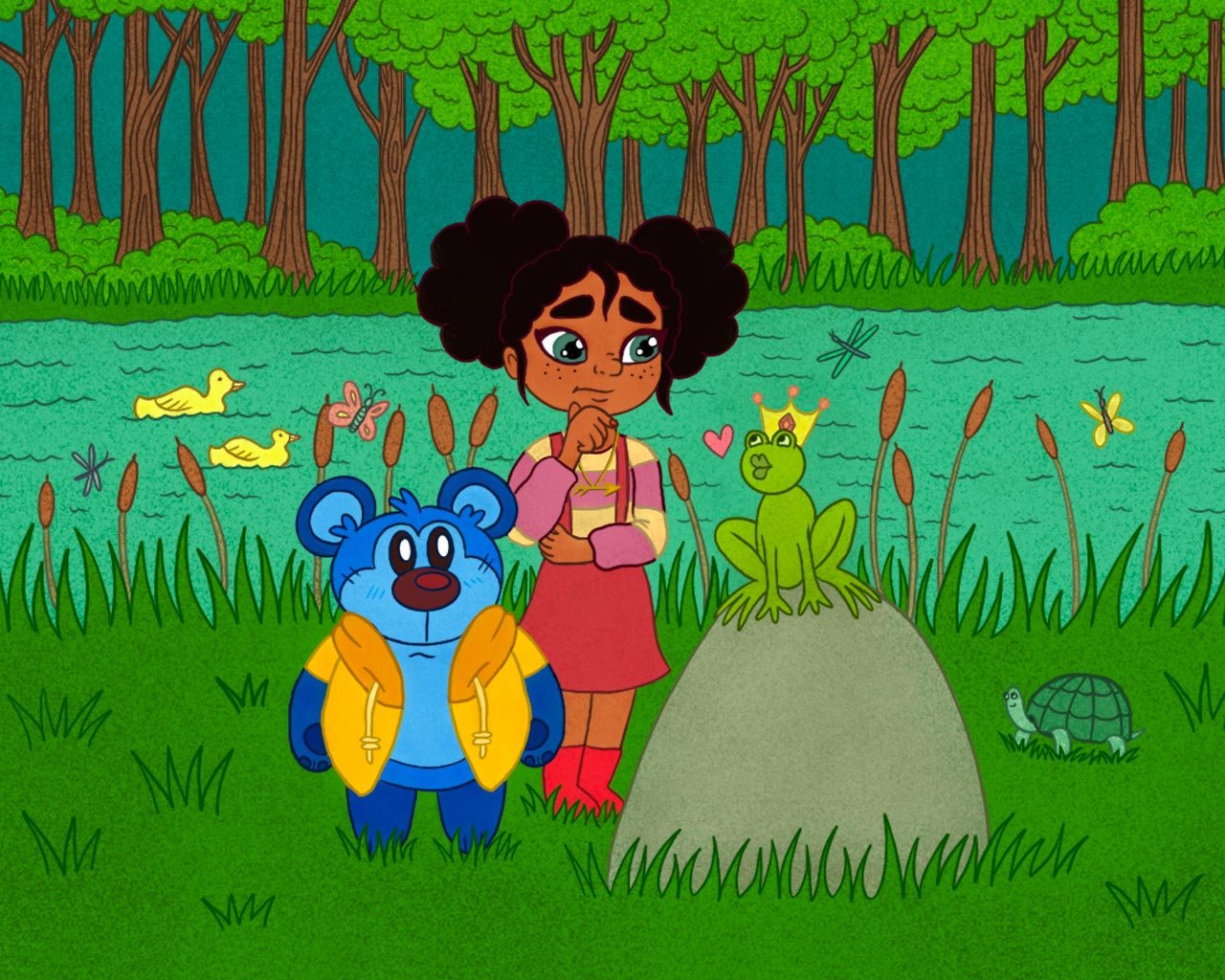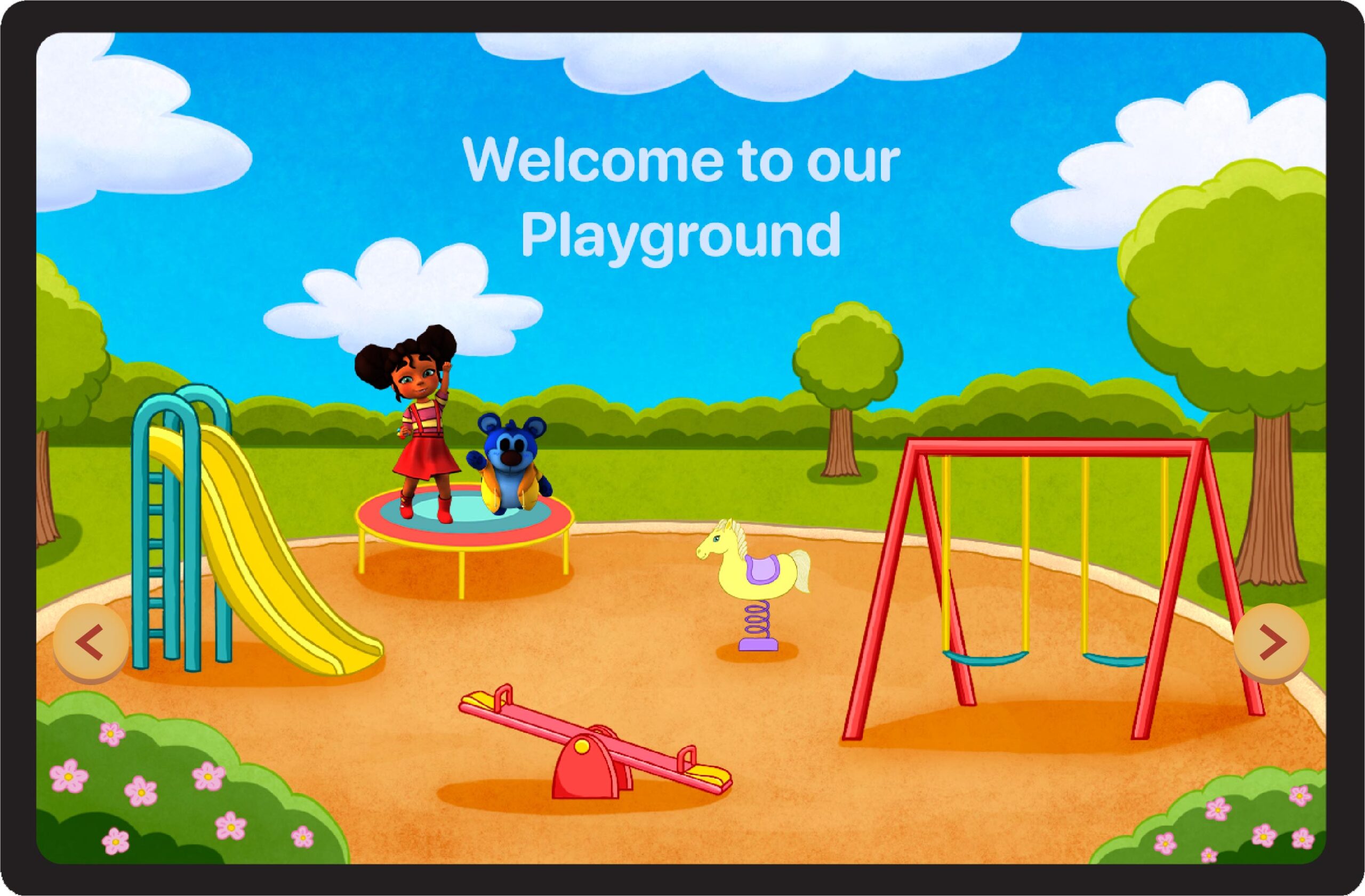 Malia Skidmore
3D conversion – Our 3D animation artist converts our 2D illustration and brings it to life for the kids to relate to and enjoy. It is a long process that needs plenty of time to create a masterpiece that attracts adults and kids.




Varun Malhotra
Curriculum Architect – Our Curriculum Architect's job is to level the story from pre-K to grade 3. The other task of our curriculum is to create all the curriculums for each grade level. Design all the questions that we will use for one of our backgrounds.

Varun Malhotra
Industrial Designer – Our Industrial Designer is committed to making the instruction transparent to the kids, teachers, and parents. They are responsible for the proper communication channel between the other process makers, i.e., the Final Editor, Curriculum Architect, Storyboarding, and Game Designer.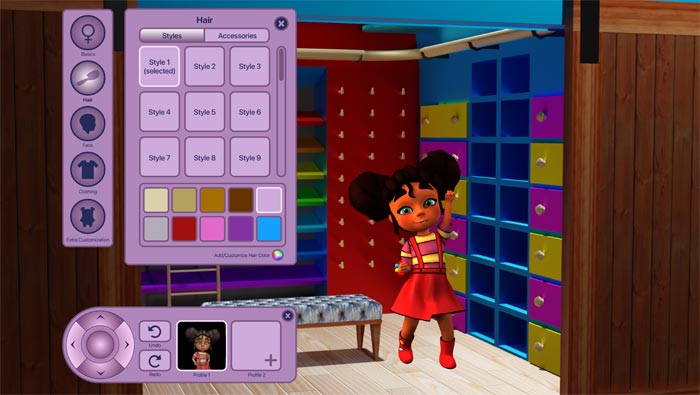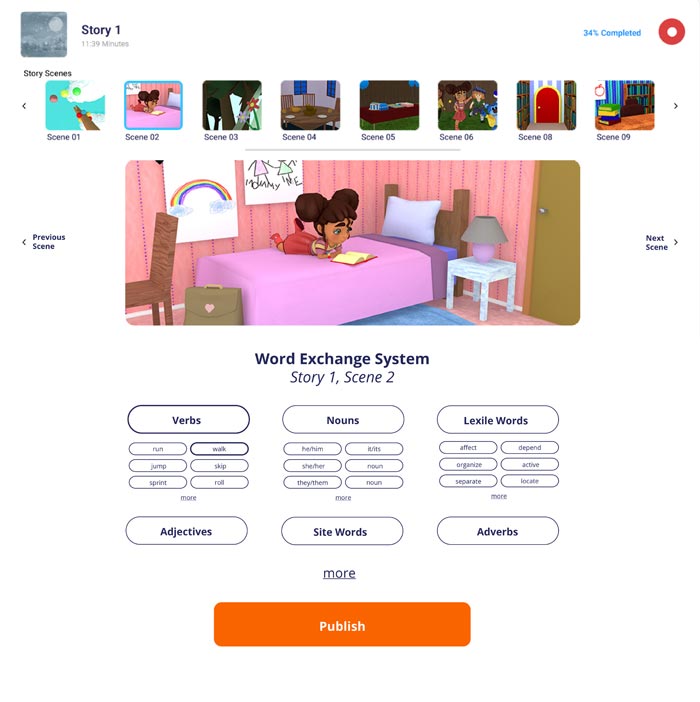 Game Designer –  We have our in-house professional game designers who design awesome games for the kids to find interactive. Each story comprises five mini-games developed by our in-house game designers. Each game incorporates the ESMART system, which means Engineering, Science, Mathematics, Art, Reading, and Technology for the development of children. Our base game in each story is Seven Dwarfs, in which there will be new challenges for these seven dwarfs to go through. Every new season and story brings new challenges for the dwarfs, and kids can play and upgrade their characters and win points they can utilize to purchase gift items from our online store.
Our intellectual property: articles and patent
We converted our extensive research about children reading and education into the Journal of Blog Research, where you can read articles about:
Varun Malhotra